MIOPS Slider+ slides your camera automatically with a great precision per your settings. You can fully control it over the smartphone.

Slider Length: 40 cm
Travel Length: 30 cm
Slide Speed: 100 cm/min
Step Resolution : 1,141 micrometers
Movement: Horizontal Only


MIOPS Slider+ slides your camera automatically with a great precision per your settings. You can fully control it over the smartphone.

Slider Length: 40 cm
Travel Length: 30 cm
Slide Speed: 100 cm/min
Step Resolution : 1,141 micrometers
Movement: Horizontal Only


FOCUS-STACKING FOR UNRIVALLED FRONT-TO-BACK SHARPNESS IN MACRO PHOTOGRAPHY
Focus stacking in macro photography is a great technique to produce stunning results. MIOPS Slider adjusts the camera position fractionally to take several images focused at different points.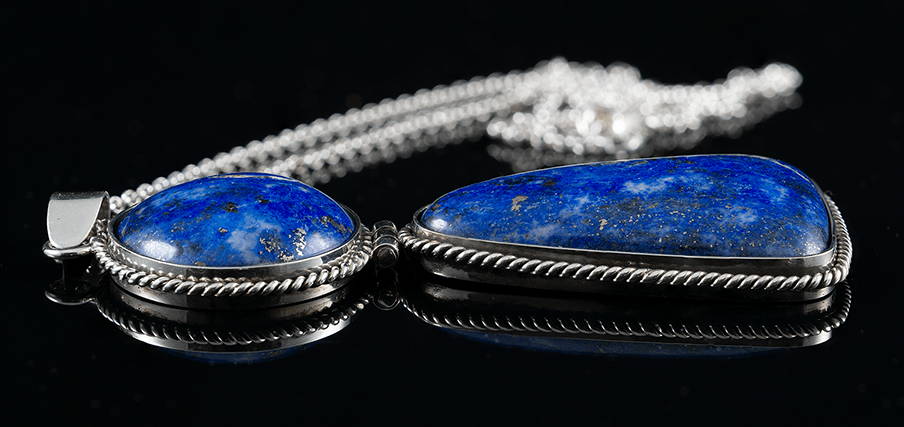 *Taken by Burton Barlow with a Sony A6000 using 90mm Macro lens at aperture f/2.8.
*Used the Focus Stacking mode to sharpen from the beveled edge of the silver to the back of the Blue Lapis Gemstone.
*Blue Lapis Pendant handcrafted and created by Vartan's JewelRock.

THE EASIEST WAY OF CREATING THE SLIDING TIMELAPSE VIDEOS
If there is anything better than timelapse, it is motion timelapse. You can use MIOPS Slider to make more stunning timelapse videos.
CONTROL YOUR SLIDER FROM YOUR SMARTPHONE
MIOPS Slider+ is a smartphone controllable device. You can control all functions from your smartphone easily. Compatible with both iOS and Android devices.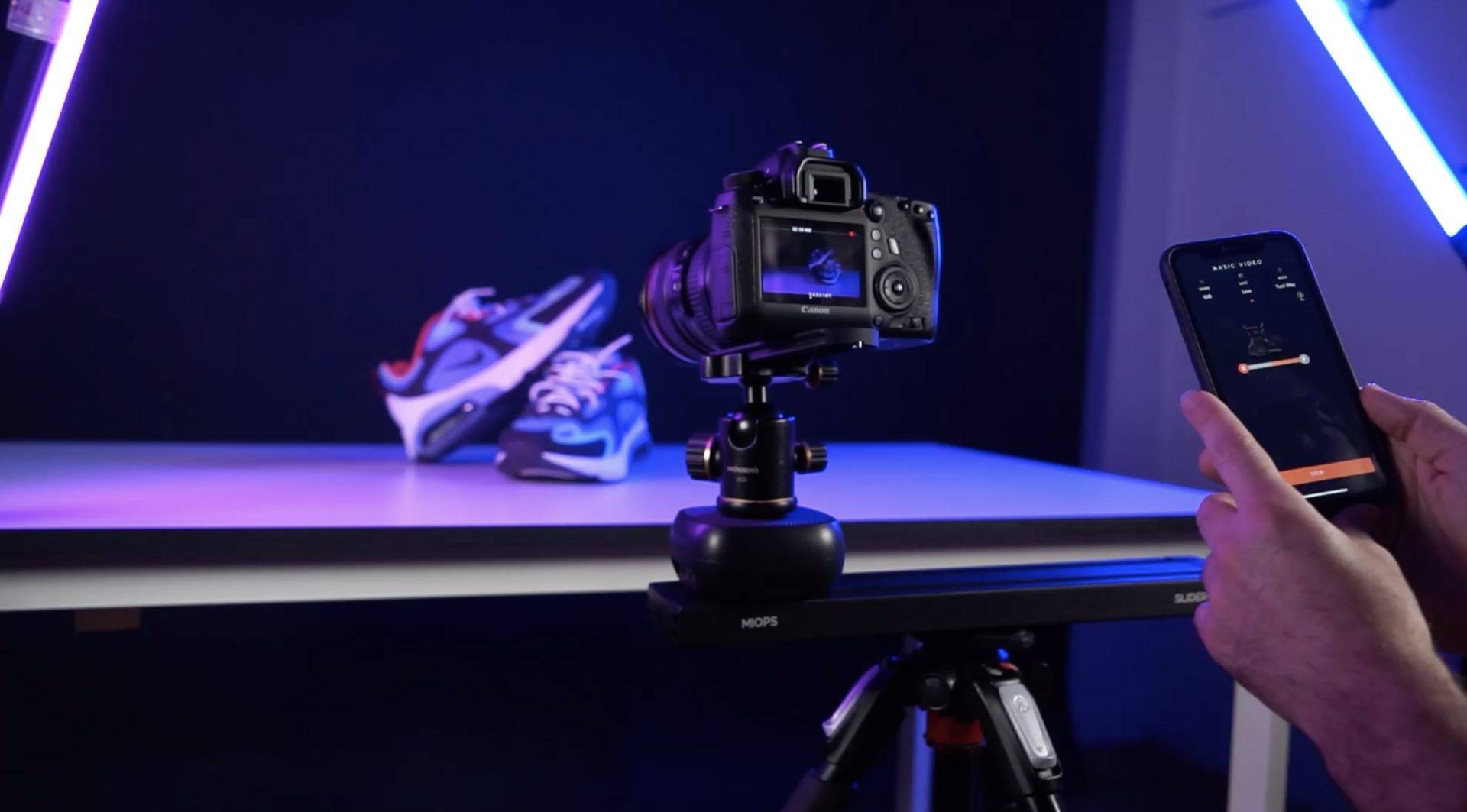 PROTECT YOUR SLIDER WITH THE SOFT CASE
MIOPS Slider comes with a soft case to protect it from dust or scratches. You can take your slider anywhere you want easily and safely.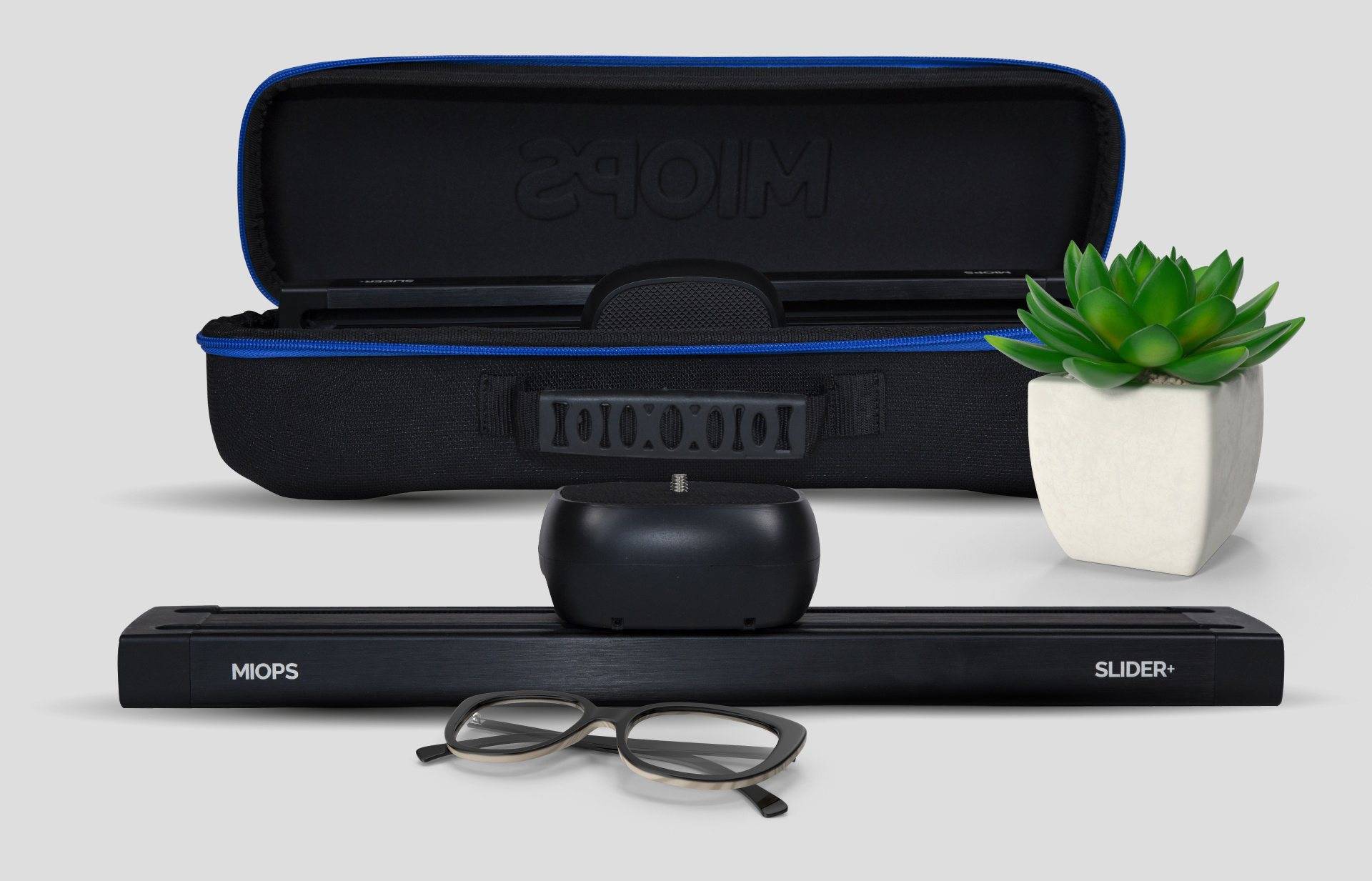 Slider is great software needs some updating.
The slider is built solid and works great. Was pleasently surprised on the quality. My one comment is the software needs some work, I wanted to do focus stacking and there does not appear to be a way to set a starting point and ending point in the software. Should provide this, allow the number of shots you want and have the software calculate the step distance. I'm going to call support to make sure it's the software and not my understanding but I've been unable to find adequate instructions on how to focus stack without physically measuring the start to stop distance.
Excellent for Focus Stacking
Excellent for Focus Stacking which I bought it for. Wanted an easy way to shoot Jewelry. Easy to setup and use. Thanks MIOPS for making a great product
A Great Product
I'm having a great time using the Slider+. Wish I had one years ago. Cheers!
Great slider. Just needed a few tweaks and we're good!
This is the nicest looking slider I've found (no gears or belts showing). It works nicely, it comes with a nice carrying case, and has a well-designed app to run the slider. I had to have an email conversation with MIOPS to fix a few issues and getting it working the way I needed, but they were very responsive and helped me get it fined tuned for my needs. Thanks!