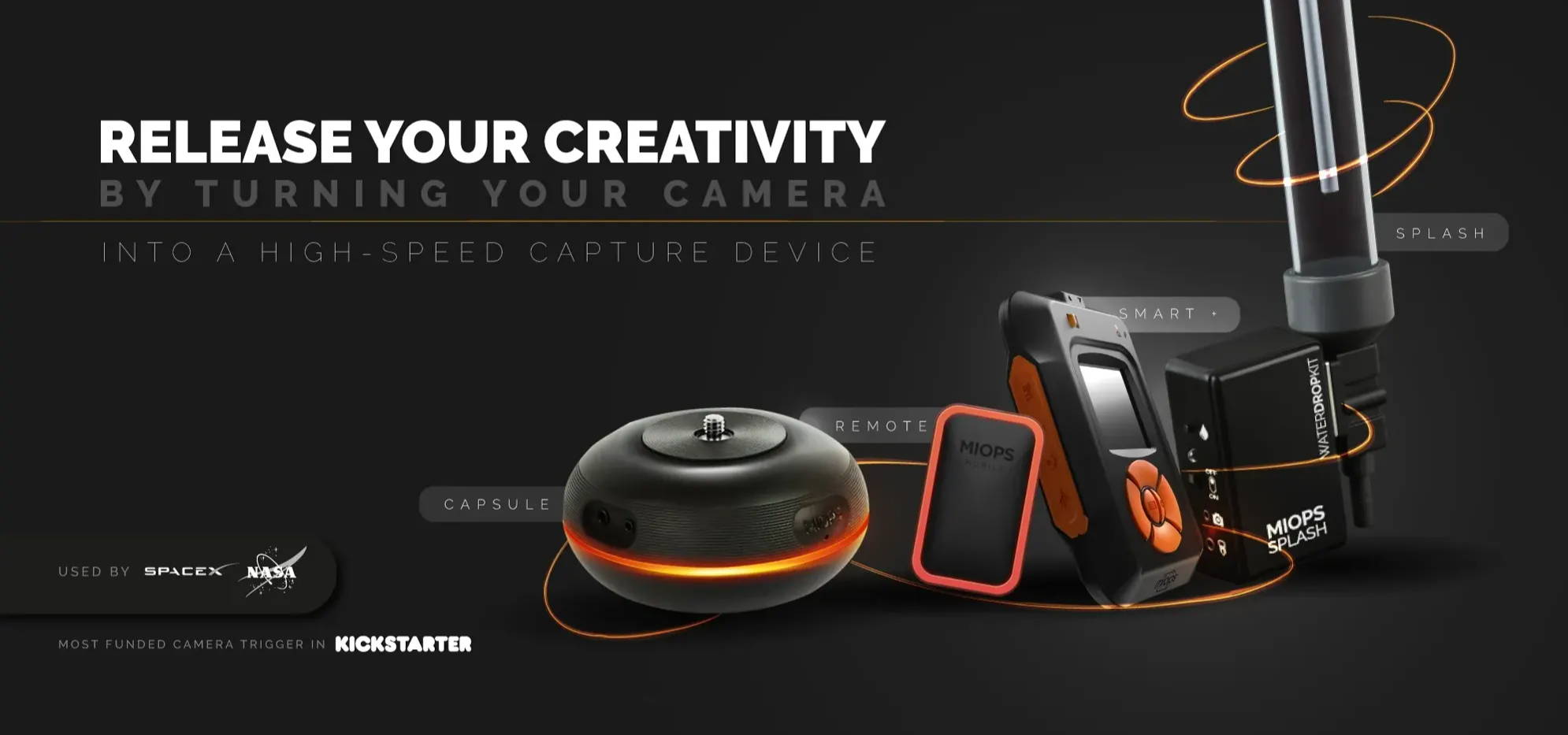 Versatile pan and tilt head for time-lapse, multi row panorama, 360 product photography and videography
CHOOSE YOUR PHOTOGRAPHY TYPE TO LIST THE RECOMMENDED PRODUCTS!
GREAT BUNDLES WITH DISCOUNTED PRICES

CHECK OUR BUNDLE PACKS TO GET MULTIPLE PRODUCTS WITH DISCOUNTED PRICES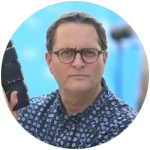 Jay P Morgan, The Slanted Lens
"If you're doing high-speed photography you really have to use one of these triggers. It's just a great piece of equipment."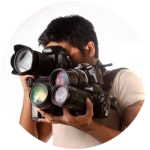 "The fun part of high speed photography is you never get the same shot twice, but with the MIOPS Smart Trigger you will never miss that perfect shot."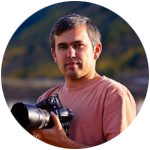 Nasim Mansurov, Photography Life
"If you are in the market for a wireless trigger and want to have some serious fun with high-speed, stop-action photography and lightning photography, give this gadget a try."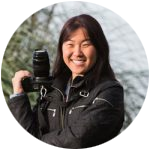 Suzi Pratt, Digital Photography School
"As a food and restaurant photographer, the MIOPS Smart's Laser Trigger Mode proved to be very convenient for capturing action shots of chefs and bartenders in the kitchen."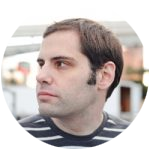 "Unlike most camera trigger apps, MIOPS' mobile software lets you set up capture scenarios that only take pictures under very specific conditions."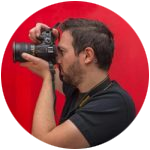 "If you want to do high-speed photography like water drops, lightning strikes, or exploding balloons, lamps, and other items, then you need the MIOPS Smart Trigger!"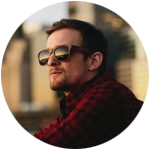 Anthony Thurston, SLRLounge
"MIOPS Smart Trigger is a high speed camera trigger, and while it is not the first, it looks to be one of the most robust. MIOPS is unique in that it comes with 3 different sensors and can be triggered by light, laser, lightning or sound."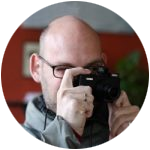 "If you're interested in expanding your photographic body of work into high-speed photography you should have a closer look at the MIOPS camera trigger device."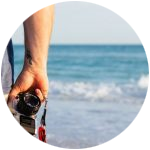 Tim Gilbreath, Digital Photography School
"The MIOPS Smart Trigger is many things you'd want in a photography accessory; small, rugged, and multipurpose camera trigger. I will use MIOPS Smart Trigger, all the time!"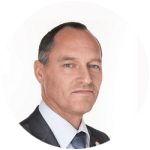 Michael Sewell, Lightning Rumors
"MIOPS camera trigger set off your camera using light, sound, motion or timers and even help you create Time-lapse videos and HDR photos."